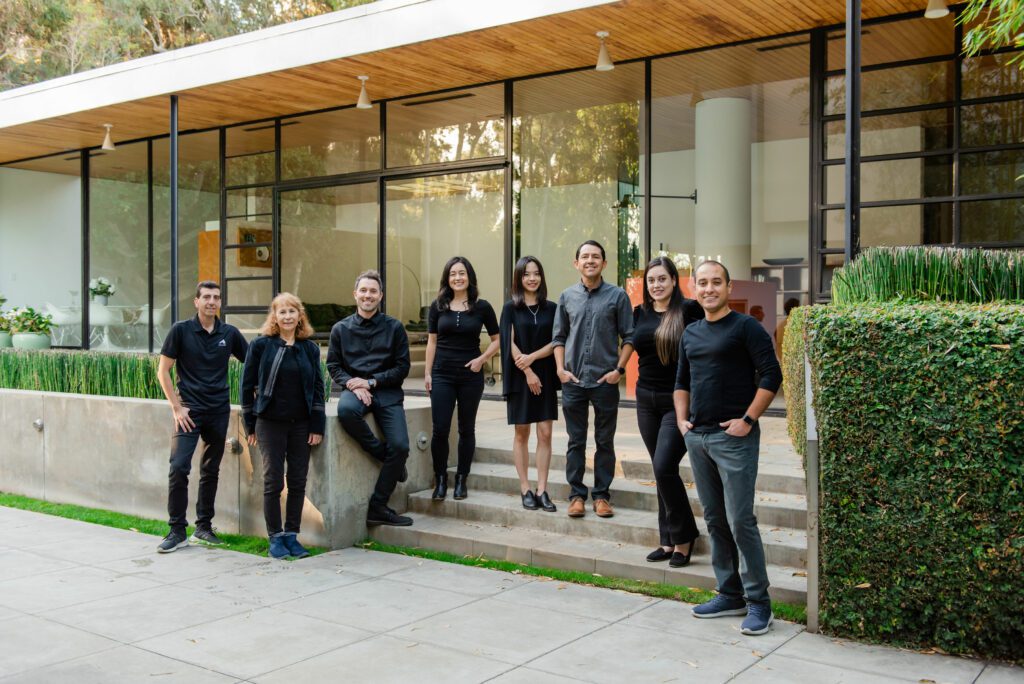 We are an architect-led, detail-focused architecture and construction company serving Southern California and beyond. 
Since 2009, Alloi has collaborated with clients from across the country on various residential and commercial projects. Coming from a family of builders, Alloi's founding architect, Marcos Santa Ana envisioned a plan to seamlessly blend architectural design and construction, with the aim of enhancing and harmonizing strengths of each discipline.
We approach every project as an opportunity to redefine how people live and interact within the built environment.  Our creativity multiplies value and our customers appreciate our integrated approach to design and construction.
We specialize in contemporary design and construction inspired by Southern California's mid-century modernists including Nuetra, Shindler, Lautner, Revere Williams, and Koenig.  Our work expresses a minimalism design language crafted by our international team who has lived and worked in Scandinavia, Italy, Asia, Africa and the Middle East.  
Our design process is iterative, rigorous and strives to achieve architectural harmony.  We are inspired by Zen minimalism and Feng-Shui in our pursuit of holistic calm space and are inspired by both contemporary and traditional architects of Japan including Sakamoto, Apollo, and Ando.
Senior Architect
We love architects and are looking to expand our team with another licensed architect to oversee conceptual design through construction documentation and permitting on a variety of projects both locally in Los Angeles and across the country. The successful senior architect will be skilled in both design and construction, type V custom residential modern architecture detailing and Los Angeles code compliance. If you are looking for a unique place to expand your architectural capabilities with a team dedicated to getting projects built well we'd love to chat with you.
Architectural Studio Manager
Interested in leading and managing one of our design teams? Click here to review the specific job requirements.  
Architectural Designer
Our Architectural Designers provide a range of skills as part of an integrated building services design. The Jr. Architectural Designer is responsible for the tasks assigned by our Sr. Design team. The Jr. Architectural Designer will take ownership of the completeness, accuracy and timeliness of the work assigned. Individuals in this position must demonstrate the ability to deliver consistently high quality design and excel at tasks given.
Journeyman Finish Carpenter
In this role, you will work directly under the supervision of a qualified Lead Carpenter and will assist in the completion of projects by installing trim, painting, constructing, and installing structures and fixtures of wood, plywood, metal studs, and drywall using carpenter's hand tools and power tools, while conforming to local building codes.
Sales and Marketing Personal Assistant
Inspired by a commitment to excellence, the Sales and Marketing Personal Assistant at Alloi creates unforgettable memories for our clients. The successful Sales and Marketing Personal Assistant supports the company through business development/sales, social media marketing, online presence/listings and other special project assignments. If you are looking for a dynamic and fun place to continue to develop your career, we're looking for you!
You're in Good Company
We're committed to providing the best possible service and customer care to each project