Located in the heart of Sherman Oaks, this home features a new fengshui entry way which introduces the visitor to a single acacia tree as the pathway meanders to an integrated gate facade that blends with the garage door. Perched above the garage, the ADU is wrapped with a floating planter. The low sloped deep roof overhangs, topped with high performance TPO, add a horizontal element to the overall mass of the structure and provides shading from the sun. A juxtaposition of vertical board and baton over a horizontal ash wood rain screen siding visually balances the 2nd story addition and the existing home.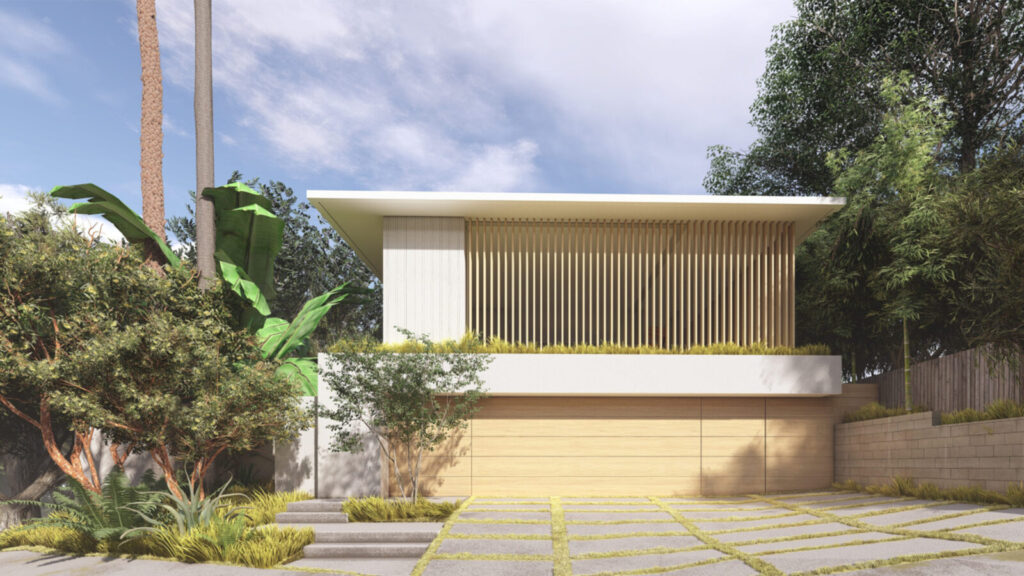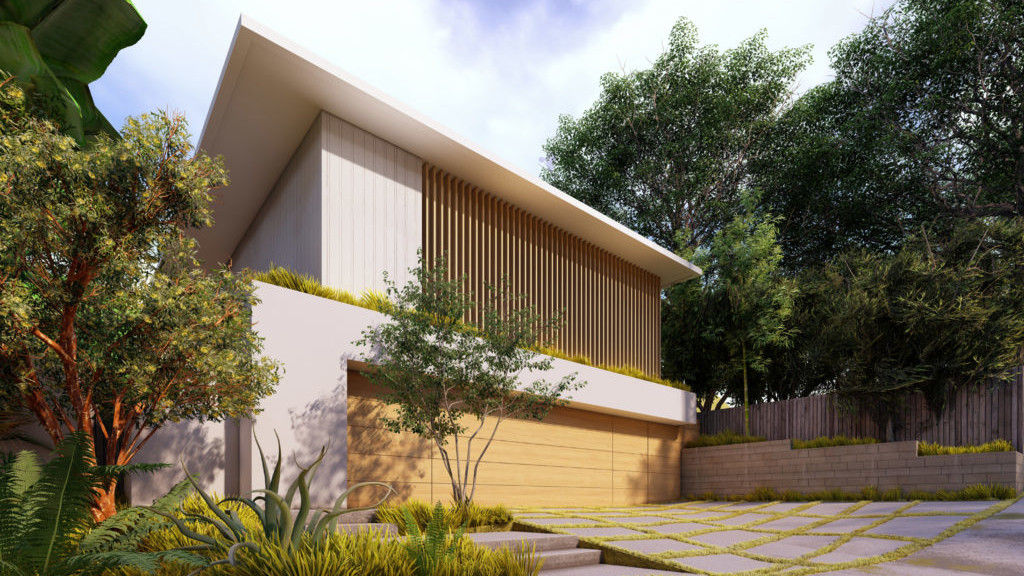 Drawing inspiration from Richard Neutra's aluminum sun louvers, we incorporated a vertical brise soleil into this Sherman Oaks ADU and home remodel, ensuring energy efficiency and preventing overheating from the late afternoon sun. This architectural feature not only provides stunning views of nature but also keeps the interior cool during mornings and evenings. Additionally, it enhances the privacy of the ADU, which now doubles as a work-from-home office.
The ground floor has been transformed into a functional work-from-home office, complete with a brand new 3-panel wood sliding door system offering enchanting views of the pool.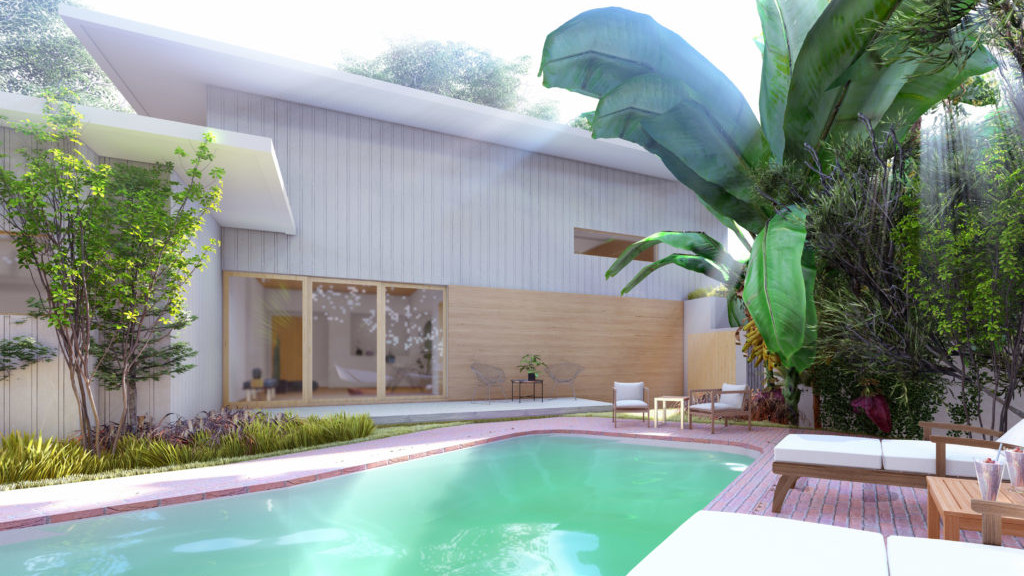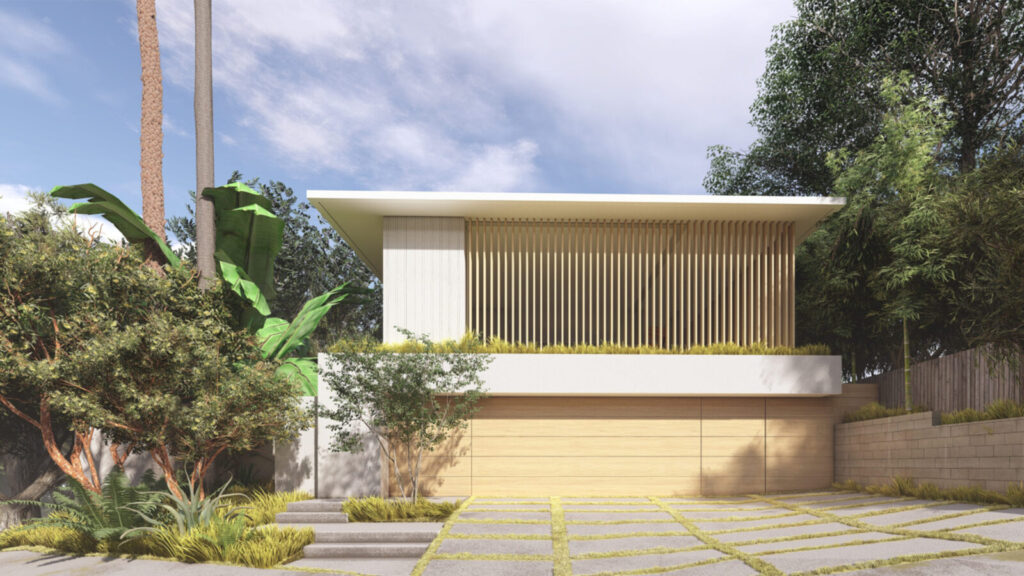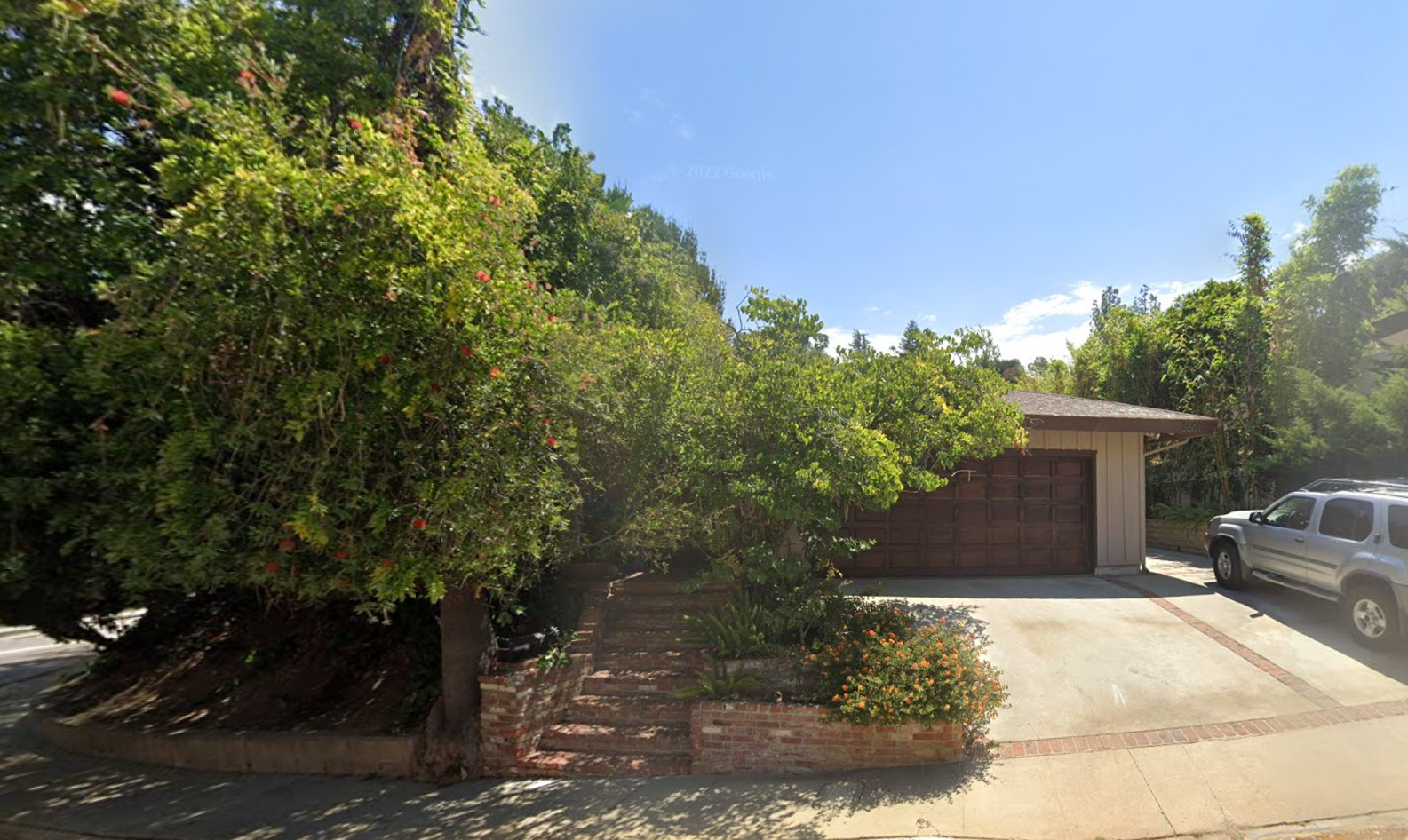 Experience the transformation of this traditional home into a midcentury modern beauty.