Montana House: A sophisticated bohemian kitchen expansion wrapped with thin steel profiled doors and windows invite the south westerly breezes into the dining room. Custom ash cabinetry hides critical working elements while ample counter surfaces engage both home owner and guests.⁠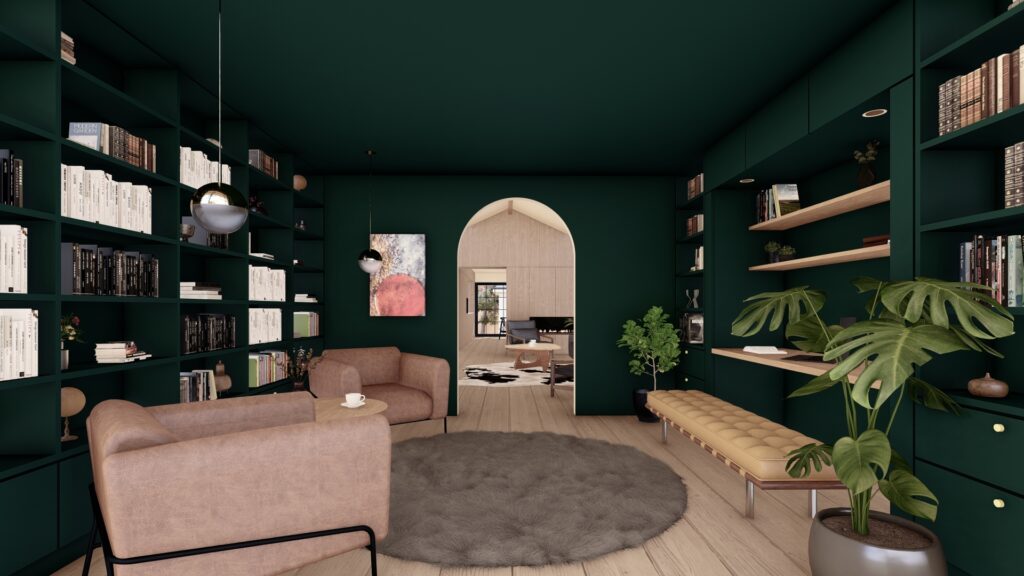 Montana House // A minimalist motif, balanced entry façade and foyer combine with a unique living and kitchen expansion that open to a new pool and ADU rear entertaining zone. ⁠
Montana House // To accommodate a family of 5, we upgraded the 4 bedroom, 2 bath home to host 5 bedrooms and 3.5 baths by optimizing the existing footprint and inefficient zones. The primary suite redesign includes a Japanese style wet room with a shared the walk in shower and tub zone, double sinks and wall mounted plumbing fixtures.⁠
⁠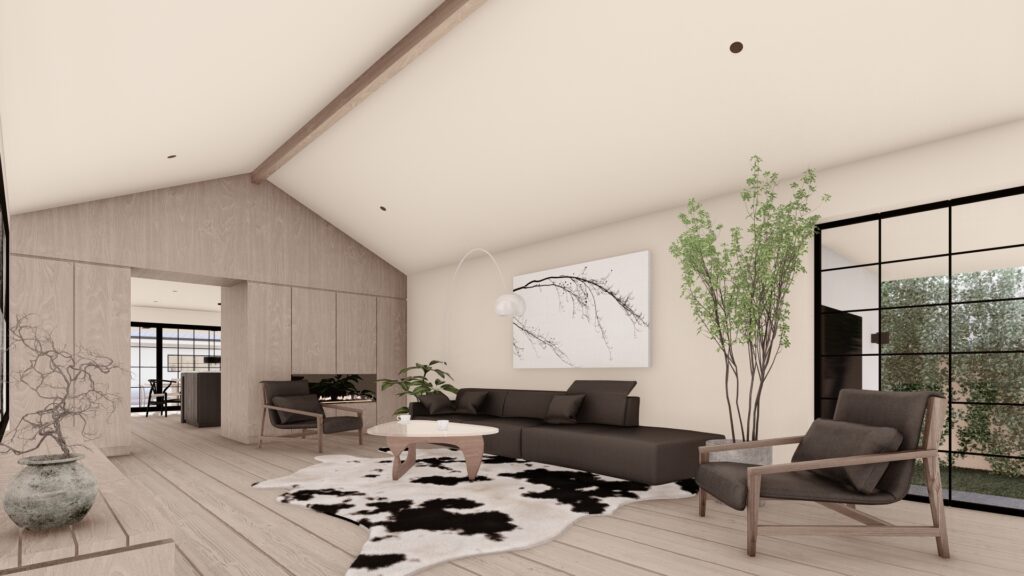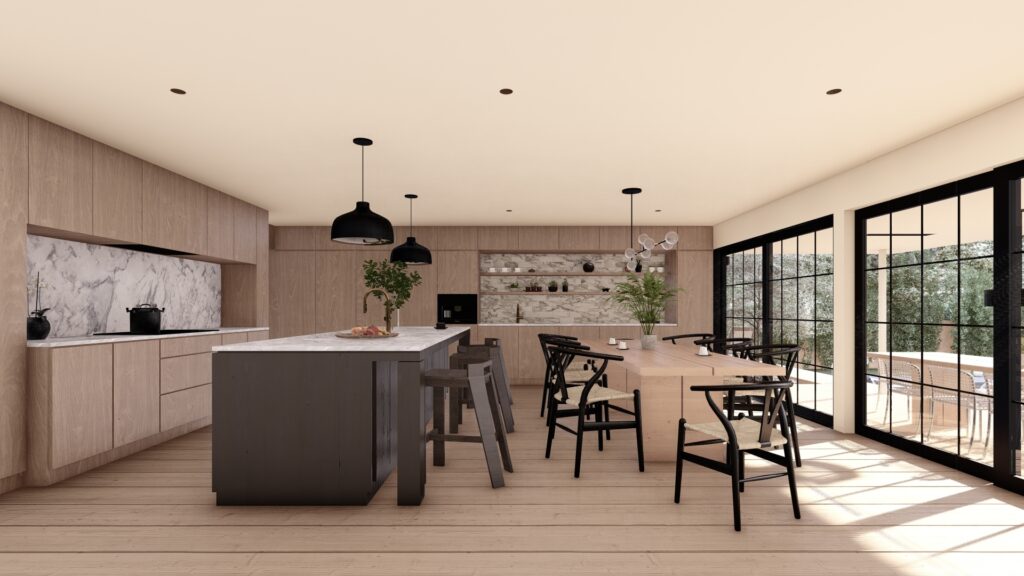 Montana House // Multiple seating zones provide space for the family of 5 that enjoys entertaining family and friends.⁠ Seating outside the remodeled primary suite is easily accessed through new sliding glass doors while built in seating and lounge chairs surround the fire pit.⁠
⁠
The newly converted garage to ADU provides a multi purpose space for an office, pool house, game room, gym and guest suite.⁠
Montana House // A new deck off the kitchen, spanning the width of the home, provides a covered patio zone perfect for outdoor dining all year long.⁠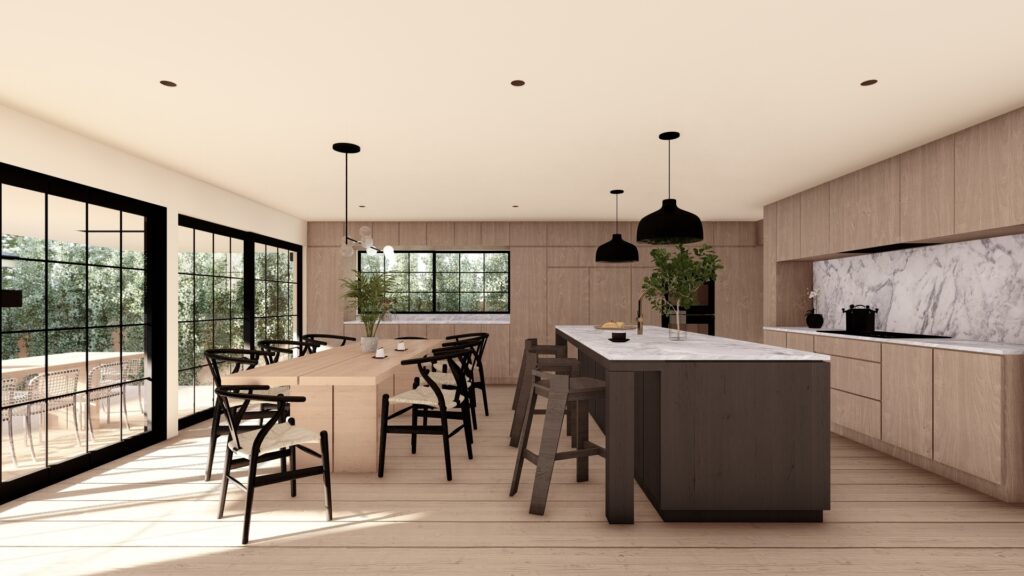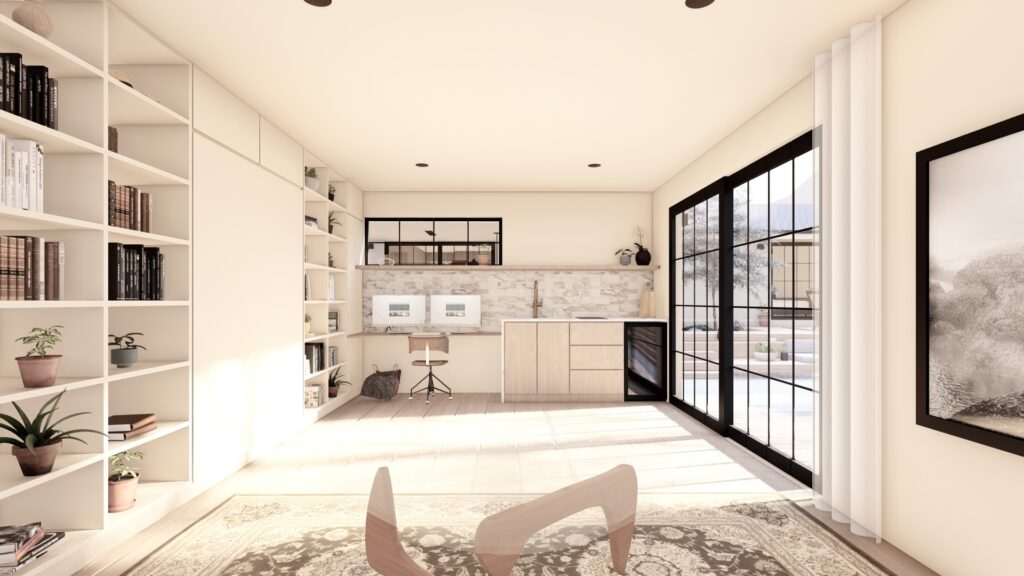 Montana House // Cathedral ceilings provide an open, light filled family room to entertain the family of five. The deep green cocktail lounge provides warmth and coziness to catch up with friends while doubling as an office for work from home days.
Vertical circulation is achieved by way of a custom designed and built steel stair in the heart of the home's great room. A single steel tube serves as a focal structural element to host the solid white oak wood stair treads which seem to float off the white double height wall. Hidden steel plates inside each step integrate with the structural framing to achieve this open tread design. The guard rail is composed of steel aircraft cable and 1/2 inch thick steel plates. In order to achieve visual contrast we blackened the stainless steel to allow the material composition to remain visible while offsetting it from the white interiors and zero-bezel air conditioning vents. Special consideration was added to the upper loft as the ceiling terminates at a single edge as it touches the European oak flooring.